Religious Education
"At Holy Trinity, Religious Education is at the heart of our school. Because we are a Church of England school, Christian values underpin everything that we do. However, we live in diverse and multicultural society and our teaching of RE ensures that the children at Holy Trinity are equipped with the knowledge and understanding of a range of religions, spiritualities and world views. At our school, we celebrate difference and enjoy leaning from religion.
Our hope is that every child who attends Holy Trinity, will leave school with the ability to hold informed conversations about religion and belief, whether this be their own or someone else's. From an early age, our children will be taught to think deeply about how faith grows from religion, the impact religion has on the world and how this may influence an individual's moral and social compass. Within our school, children can go to our reflective area to consider what faith and religion means to them.
As our children progress throughout school, they will be exposed to a range of religious text, where they will discuss and think deeply about their teachings. Children will be challenged to make connections between different religious texts and discuss the differences and similarities between faiths. In doing so, pupils from Holy Trinity will become religiously literate individuals who can flourish in a multicultural society, demonstrating an appreciation for other peoples' faith, spirituality and way of life."
Miss Brady, R.E. Lead
---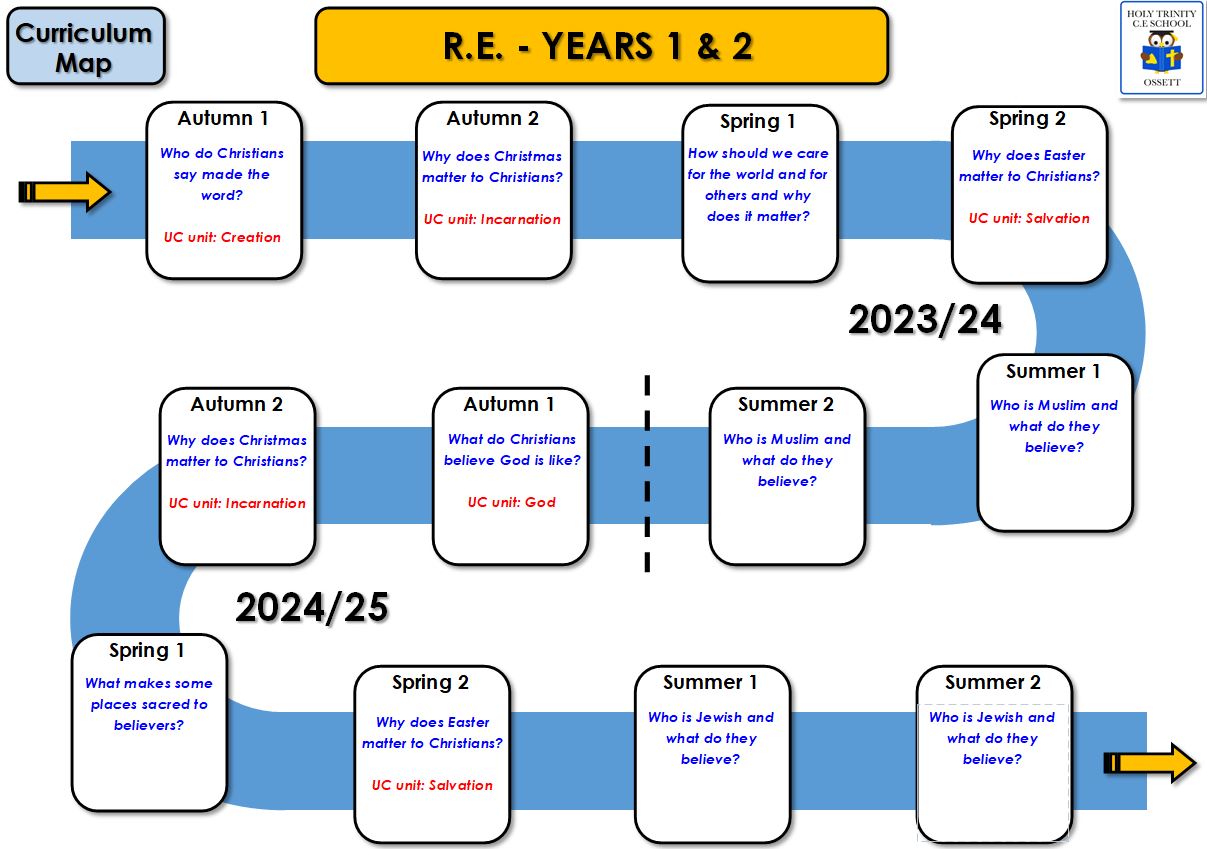 ---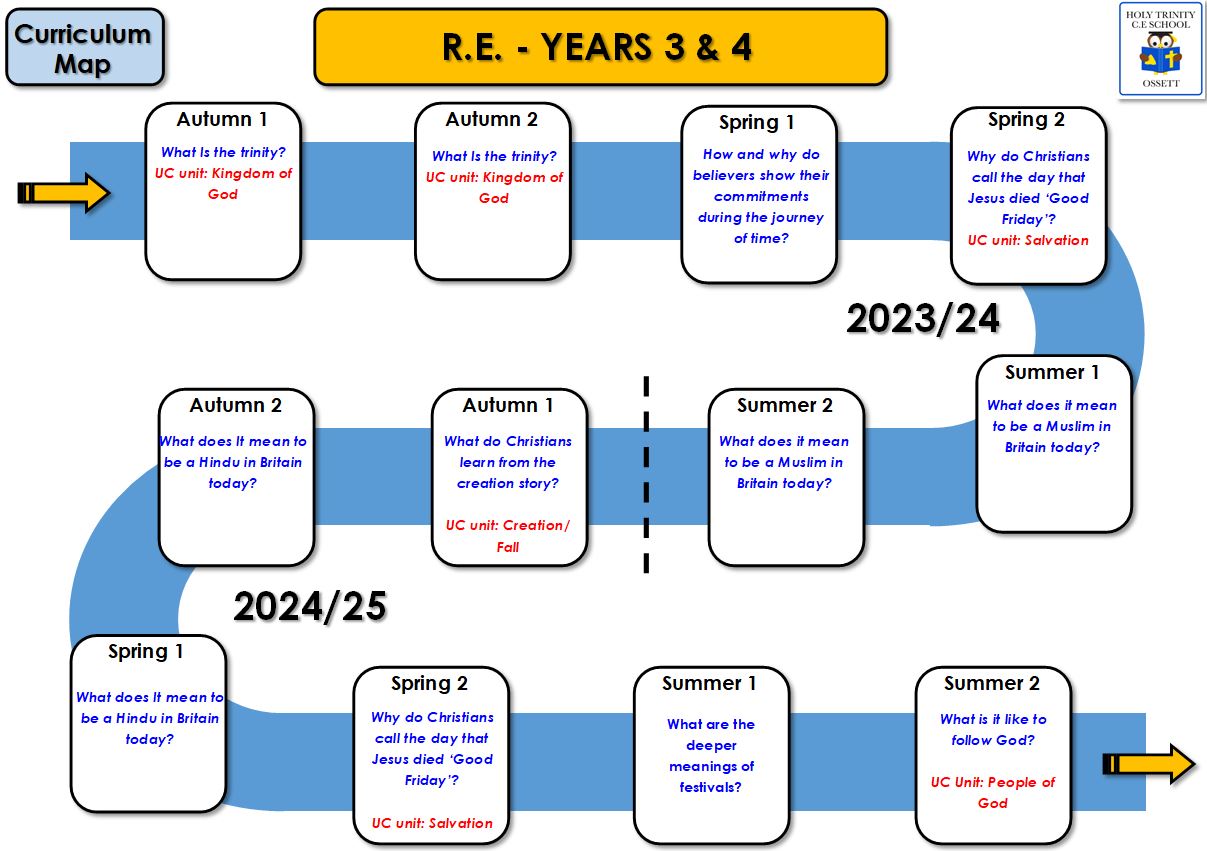 ---